Adult Bible Studies…
THURSDAYS 12:00 – 1:00 p.m.
"Beginnings" Bible Study of Genesis On Thursdays
When God created this earth, what plan did He have in mind for it and the people whom He put on it? The book of Genesis is the beginning of God's story of life, redemption, and hope. On Thursdays over the lunch hour, we will walk through the book section by section. It is a "brown bag" or "bring your own lunch if you wish" gathering. The class meets weekly on Thursdays from 12:00 – 1:00 PM. This class is in addition to the Sunday morning Bible Class, and will cover different topics (normally, walkthroughs of books of the Bible). We'd love to see you there.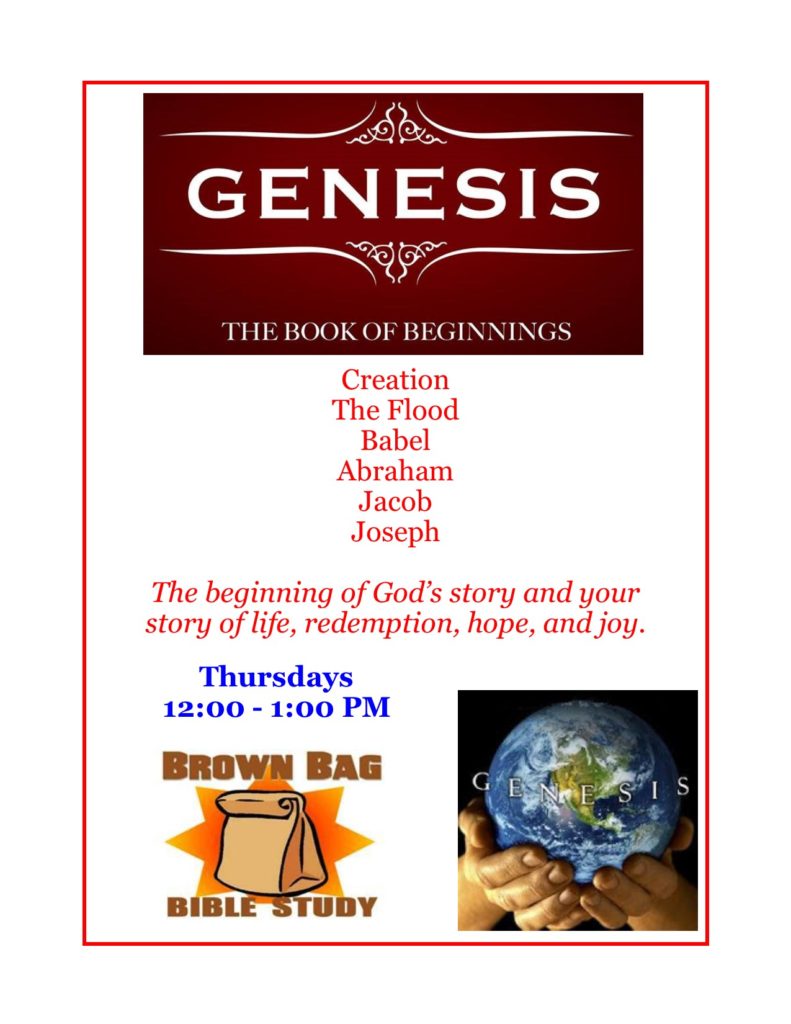 SUNDAYS 9:00 a.m.
By using "The Story," we will see how God's story of life, love, forgiveness, and hope intersects with the story of our daily journey of life and faith. The Sunday morning Adult Bible Class which meets at 9:00 AM will be taking a deeper look into the chapter of "The Story" that will also be focused on in our worship together.