Adult Bible Studies…
Our Friend In The Upper Room
Jesus is our Savior and Friend who provides for all of our needs. During the Sundays of Lent, we will walk through John 13-17, the words Jesus shared with His disciples in the Upper Room the night before He was crucified. In them, we will discover how Jesus is our greatest Friend who loves us unconditionally. Our Sunday morning Bible Class meets every Sunday at 9:00 AM.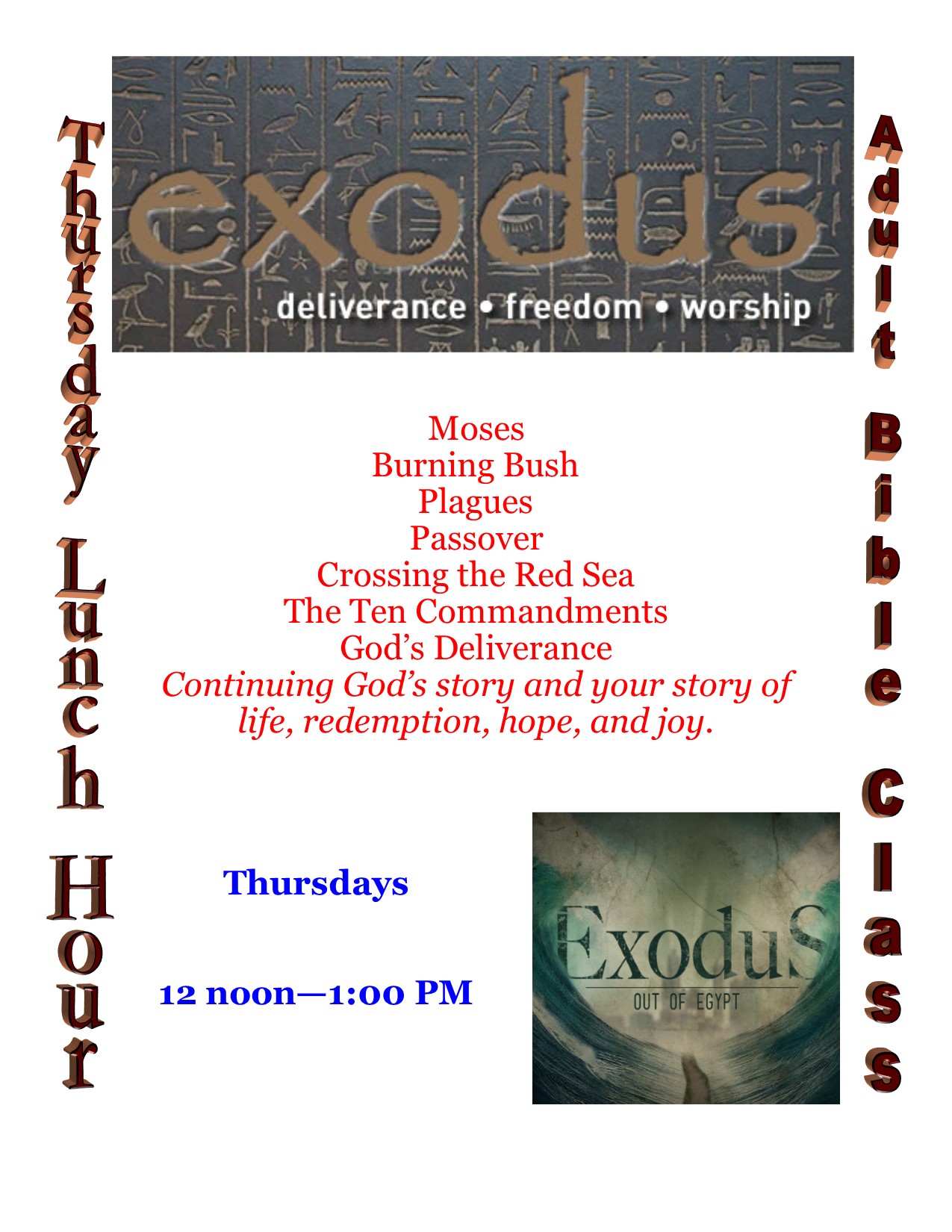 THURSDAYS 12:00 – 1:00 p.m.
"Deliverance"
God's people were slaves in Egypt. How would he answer their cries for help and freedom then, as well as our cries today? The book of Exodus is a continuing of God's story and your story of life, hope, and joy as He provides us with the deliverance we need. The class meets weekly on Thursdays from 12:00 – 1:00 PM. This class is in addition to the Sunday morning Bible Class, and will cover
different topics (normally, walkthroughs of books of the Bible). We'd love to see you there.