Adult Bible Studies…

SUNDAY MORNINGS AT 9:00 AM
What exactly happens after we die? As followers of Jesus, we know that heaven awaits us through faith. But what is heaven? What happens there? From late April through early August, we will look at a variety of themes related to our life with the Lord following the end of our life on this earth.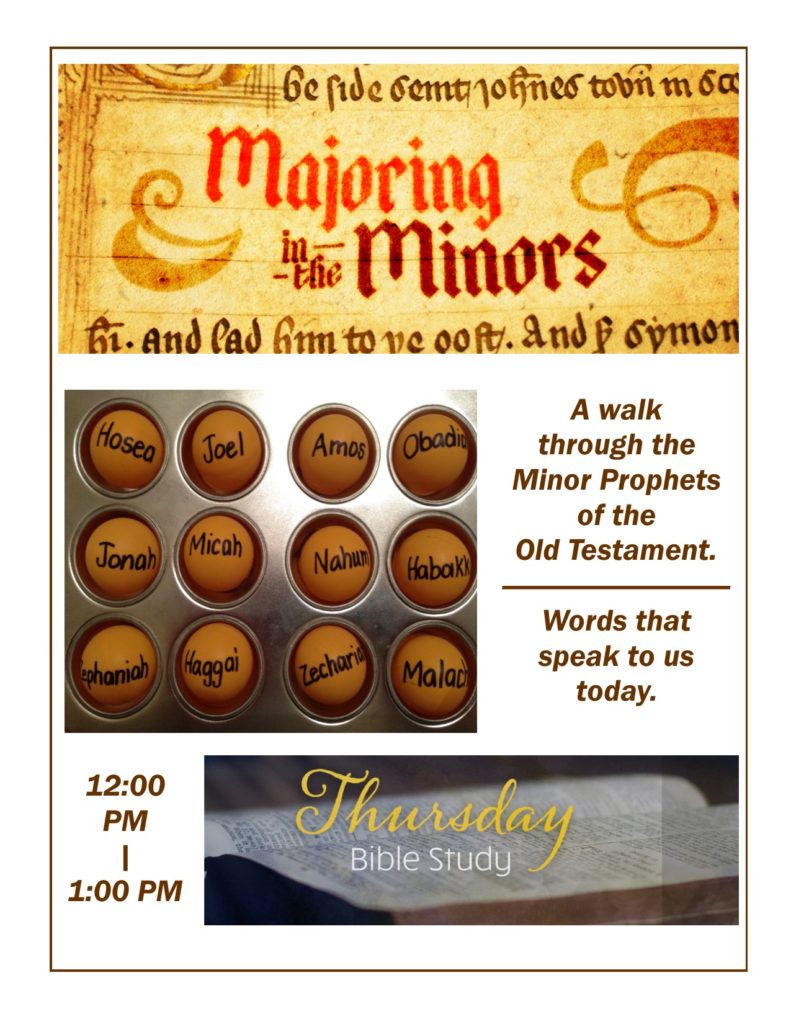 THURSDAYS 12:00 – 1:00 p.m.
"Majoring In The Minors"
Hosea. Nahum, Habakkuk. Zephaniah and others. They are not exactly household names today. But these Minor Prophets have a powerful message to share for us. Our Wednesday morning Adult Bible Study will be "Majoring in the Minor (Prophets)" to see what God has to tell us through these ancient, yet so modern, words of challenge and blessing. The class meets weekly on Thursdays from 12:00 – 1:00 PM. This class is in addition to the Sunday morning Bible Class, and will cover different topics (normally, walkthroughs of books of the Bible). We'd love to see you there.