Adult Bible Studies…

The Jesus I Never Knew
From the manger in Bethlehem to the cross in Jerusalem, we will see a complex character who generates questions as well as answers; a disturbing and exhilarating Jesus who wants to radically transform your life and stretch your faith. We will uncover a Jesus who is brilliant, creative, challenging, fearless, compassionate, unpredictable, and ultimately satisfying. The study is based on the book of the same title by Philip Yancey. You do not need to have the book to take part, and each Sunday morning will be a separate unit (not consecutively building on the previous week).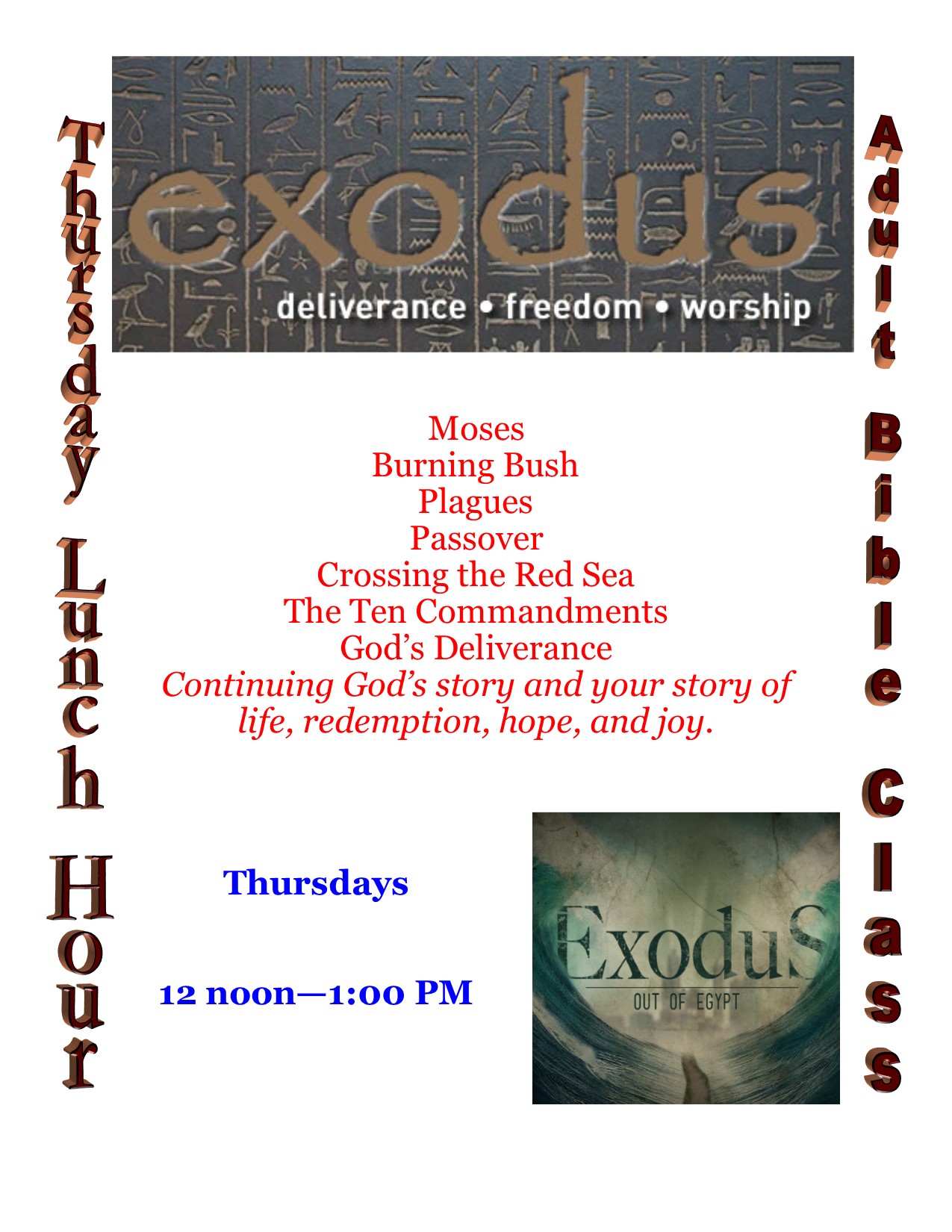 THURSDAYS 12:00 – 1:00 p.m.
"Deliverance"
God's people were slaves in Egypt. How would he answer their cries for help and freedom then, as well as our cries today? The book of Exodus is a continuing of God's story and your story of life, hope, and joy as He provides us with the deliverance we need. The class meets weekly on Thursdays from 12:00 – 1:00 PM. This class is in addition to the Sunday morning Bible Class, and will cover
different topics (normally, walkthroughs of books of the Bible). We'd love to see you there.