Adult Bible Studies…
Faith 101
What does it mean to be a follower of Jesus? What difference does having God in your life make? Where does He fit into the jigsaw puzzle of my day to day routine? Faith 101 is an opportunity to look at the basics of who Jesus is and what He has designed a journey of life and faith to look like. In years past, this might have been referred to as an "adult instruction class." But Faith 101 is more than that. Here, you will see through the words of the Bible how God is taking an active role in molding and shaping who you are. You'll also see how we as an extended family called Christ Our Redeemer and as Lutherans work together to share His love and support for each other. Faith 101 is designed not only for those new to the faith or to Christ Our Redeemer, but also as a review of the basics for those who have been life-long followers of Jesus.
THURSDAYS 12:00 – 1:00 p.m.
"Beginnings" Bible Study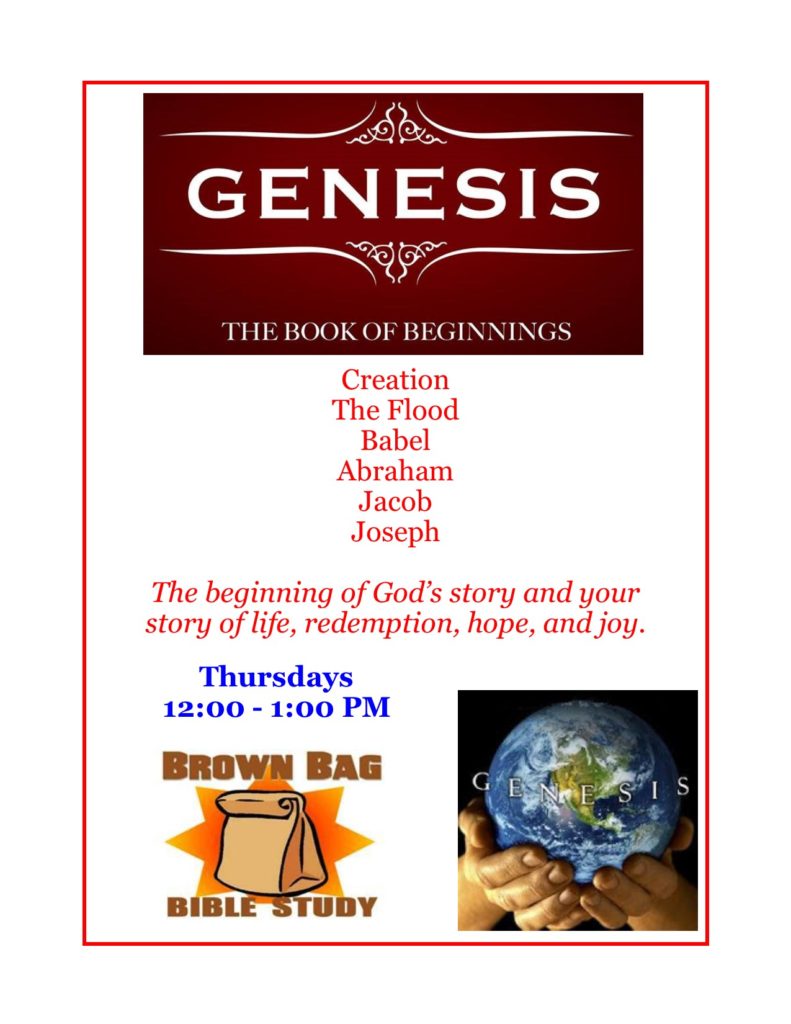 of Genesis On Thursdays
When God created this earth, what plan did He have in mind for it and the people whom He put on it? The book o
f Genesis is the beginning of God's story of life, redemption, and hope. On Thursdays over the lunch hour, we will walk through the book section by section. It is a "brown bag" or "bring your own lunch if you wish" gathering. The class meets weekly on Thursdays from 12:00 – 1:00 PM. This class is in addition to the Sunday morning Bible Class, and will cover different topics (normally, walkthroughs of books of the Bible). We'd love to see you there.
SUNDAYS 9:00 a.m.
It is time for us as a congregational family as a whole to take a deep, prayer-filled look at who we are and where the Lord may well be leading us. That is already happening with our visioning process. We'll also dig into this in our Sunday Adult Bible Class. The families of Christ Our Redeemer are encouraged to be involved in a 12 week study called "The Present Future." This series focuses on how the church can be directly involved in outreach in a changing world and connecting people to Jesus. During the Adult Bible Class hour, we will hear from Reggie McNeal, a noted Missions specialist, about why the church culture is in need of some adjustments while remaining true to her message. We will be working through this from May – early August.