Adult Bible Studies…

SUNDAY MORNINGS AT 9:00 AM
Several words or phrases can come to mind when you talk about digging into the Old Testament. Long. Strange or even bizarre people and events. Not relevant to today. Boring. No longer valid. And how about "old" or outdated? For these reasons, and others, many people are uncomfortable or even unwilling to take a closer look at it. But the Old Testament is filled with incredible stories of God's love in action. It is God's living message to us. Best of all, it points us ahead to the Savior Jesus Christ. Our Sunday Morning Adult Bible Class that meets at 9:00 will look at "The Bible Jesus Read," based on the Bible and the book written by Philip Yancey, and see how the Old Testament can speak powerfully to us today.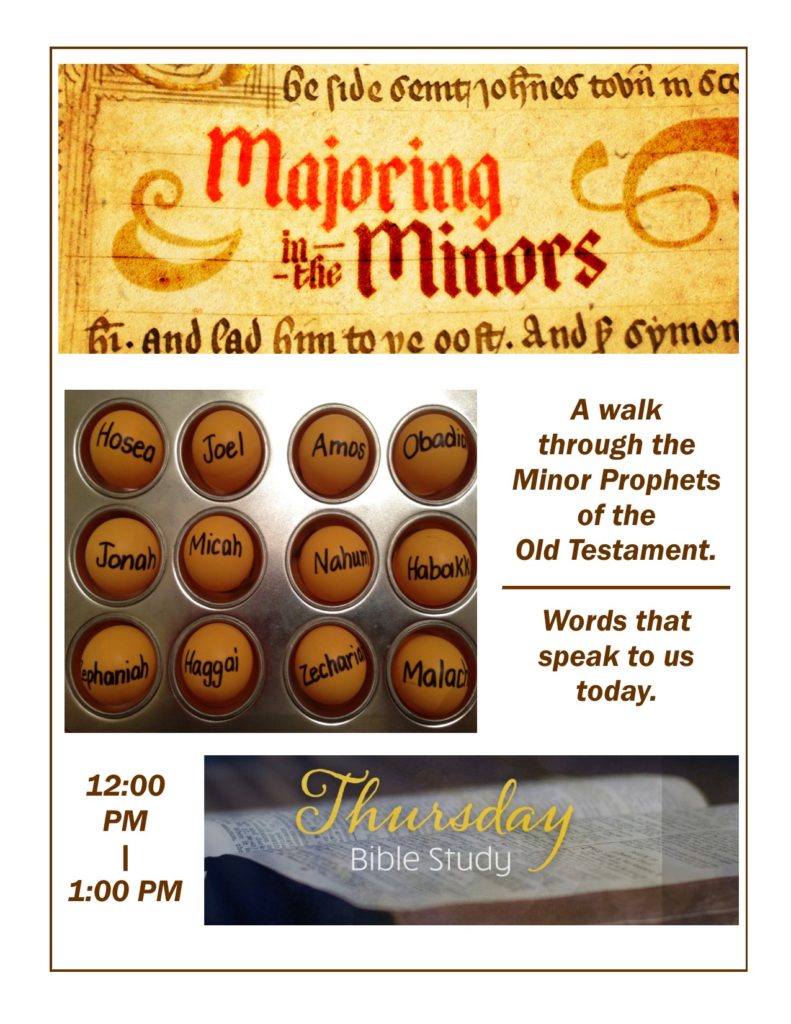 THURSDAYS 12:00 – 1:00 p.m.
"Majoring In The Minors"
Hosea. Nahum, Habakkuk. Zephaniah and others. They are not exactly household names today. But these Minor Prophets have a powerful message to share for us. Our Wednesday morning Adult Bible Study will be "Majoring in the Minor (Prophets)" to see what God has to tell us through these ancient, yet so modern, words of challenge and blessing. The class meets weekly on Thursdays from 12:00 – 1:00 PM. This class is in addition to the Sunday morning Bible Class, and will cover different topics (normally, walkthroughs of books of the Bible). We'd love to see you there.