BABY/TODDLER GROUP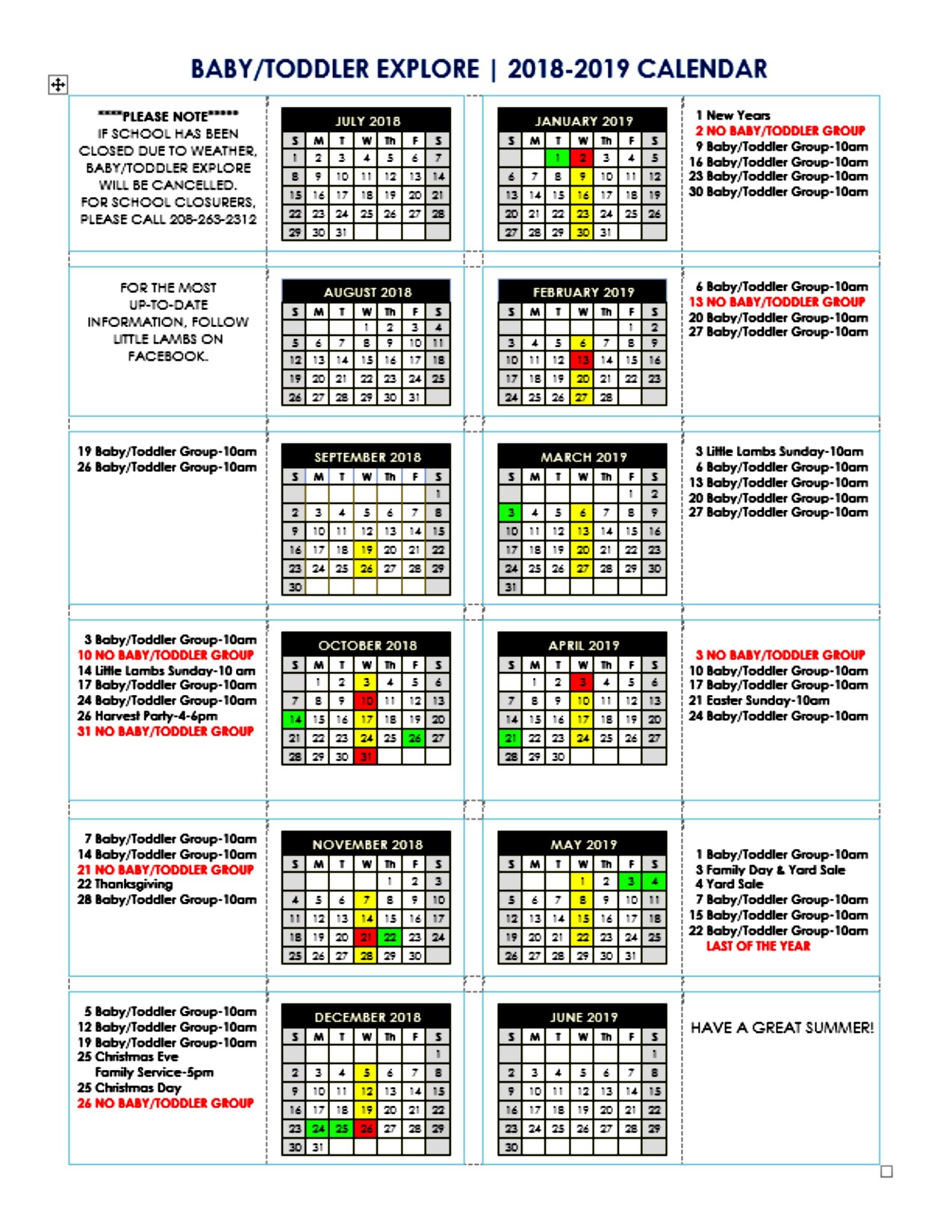 This is a community outreach program of COR Lutheran Church. It is for kiddos 0-3. Children over the age of 3 have a different level and energy of play. Please talk to Miss Myra if you have older children you want to bring.
This program is designed to support families in finding the joy of play with their child. It is an opportunity for both you and your child to meet new friends and help your little ones work on social skills and problem solving.
Everyone is welcome to attend and there is never any costs associated with this fun play time.
Expectations:
During Play
1) Parents are attentive and playing with their children encouraging safe, kind play between their children and others.
2) Parents are responsible for their child throughout the hour. This is an interactive time between you and your child as well. Playing together
During Circle Time
1) At the end of play group (when the bounce houses deflate) we have a short circle time of songs and fingerplays. The toys are no longer a choice. If you feel your child is not ready for circle time please quietly depart so not to disrupt those participating in circle.
2) Circle time is your opportunity to sing and dance with your child! Help your child do the fingerplays and songs modeling appropriate behaviors
After Circle Time
It is everyone's responsibility to put away the toys and take them to the storage room where i will be at. The bins are labeled and in the Sanctuary. This clean-up is a child/parent activity. Please ensure that the toys kiddos are helping with are put in the correct containers and that you come with your child to the storage room.
Myra & the COR Outreach Ministry
(Please note that Baby/Toddler Explore goes on break if there is no school that day, i.e., snow closures, Christmas break, etc.)
CHILDREN'S CHURCH
Please join us every Sunday for Children's Church. The topics and activities vary every week. Please note, children are generally given a small snack, which may contain nuts, dairy, or gluten. Please let us know if you child has food allergies or sensitivities.
NURSERY CARE PROVIDED DURING SERVICES AND SUNDAY BIBLE STUDY