Meet Pastor Steve Heinsen…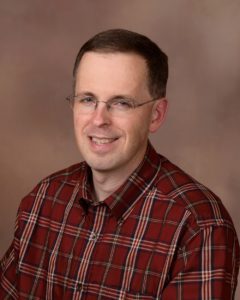 Pastor Steve Heinsen is excited to be on the journey with Jesus at Christ Our Redeemer Lutheran Church. He has a passion to connect people in our community to the saving power of the life, death, and resurrection of Jesus. Pastor Steve grew up in Iowa, graduated from Iowa State University with a degree in Vocal Music Education, and then graduated from Concordia Seminary in St. Louis, Missouri. He served churches over the past twenty years in Nebraska, Alaska, and Washington state before landing in beautiful Sandpoint, Idaho. He enjoys outdoors-y stuff like bicycling, walking, snowshoeing (a work in progress), and hiking, as well as exploring new cultures, people, foods, and places in our world. He also loves cheering on and supporting local sports activities, and being an active face and hands in the community. He doesn't drink coffee, but where there is food, there he is also. He would love to chat with you about how Jesus is at work in our lives today!
Please join us for the Installation Service for Pastor Steve Heinsen & the re-dedication of our Sanctuary on April 30, 2017 at 4:00 p.m. with a potluck dinner.